About Pest Aside
Pest Aside Pest Control Services Sdn Bhd is a licensed pest control specialist founded in Kota Kinabalu.
We have a team of certified Pest Control Technicians whom are trained to identify the root cause of pest related issues, and provide solutions that are effective, cost efficient and tailored to meet each Client's requirement (including tailored reporting to meet HACCP and internal compliances).
Pest Aside provides Pest Control Solutions and Termite Control Solutions to individuals and commercial clients located in Kota Kinabalu and throughout Sabah & Labuan.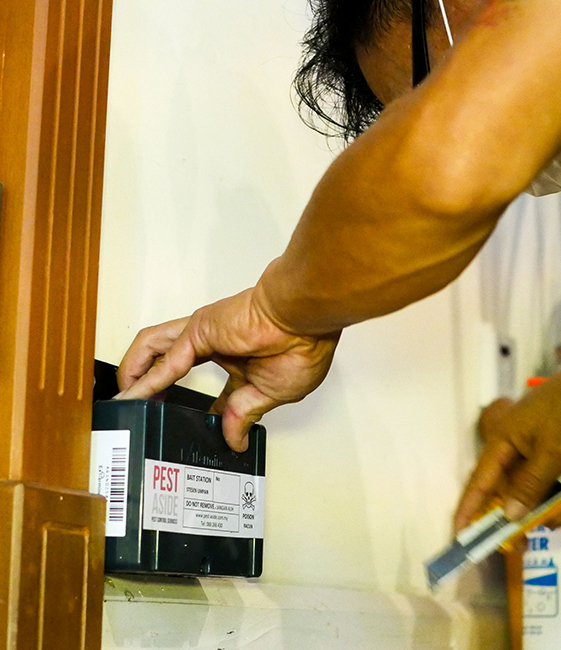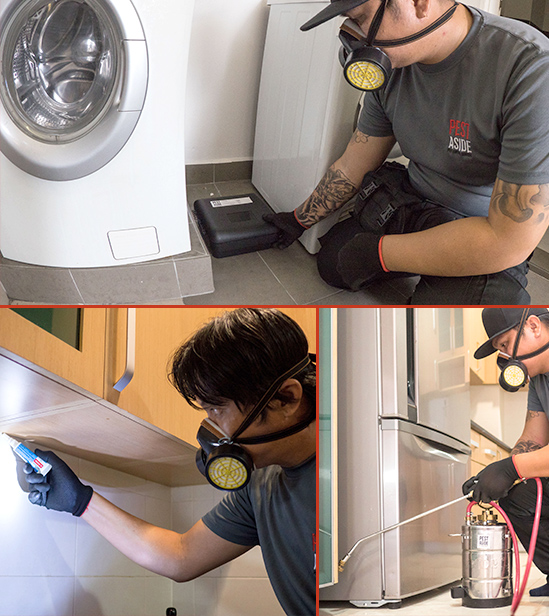 General Pest Control
Pest Control Solutions are targeted towards the prevention and eradication of common pest species including rats, cockroaches, mosquitoes (and other flying insects), ants as well as less common pest species such as fleas, bed bugs, birds, bees, hornets and store product insects.
Pest Aside offers a range of integrated solutions that may include methods such as residual spraying, gel baiting, glue boards, misting, fogging, larviciding, or may involve the installation of specialized equipment such as light traps or enclosed baiting stations.
Pest Aside also offers environmentally friendly and child safe pest control options such as water based misting (an alternative to standard diesel based fogging), organic based pesticides, and enclosed baiting stations (preventing children from accessing potentially harmful chemicals).
Termite Solutions
Pest Aside offers a Termite Elimination Program for those with an existing termite infestation and Preventative Termite Solutions for those whom do not have an infestation, but wish to take preventative action to protect their asset.
Termite Elimination Program
Uses In-Ground & Above-Ground bait stations, spraying and injection of termiticides.  The objective is to have the termite colony consume the baits and termiticides, which will eliminate the colony.
Preventative Termite Solutions
For existing structures, Pest Aside uses In-Ground bait stations with luring interceptors, enabling our technicians to locate termite colonies and eliminate them before they are able to cause any damage to the client's structure.
For pre-construction projects, Pest Aside uses soil treatment to create a termite proof barrier between the upcoming structure and the soil which exterminates any termite that attempts to break through this barrier.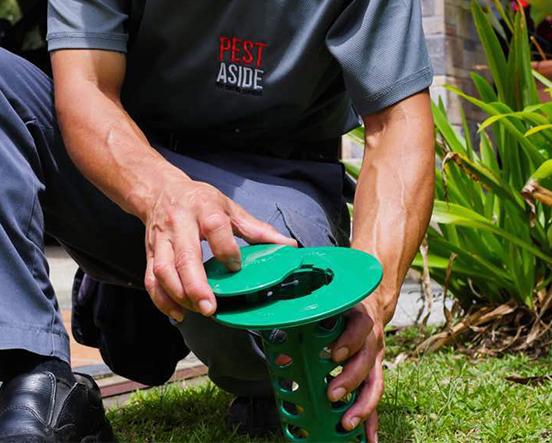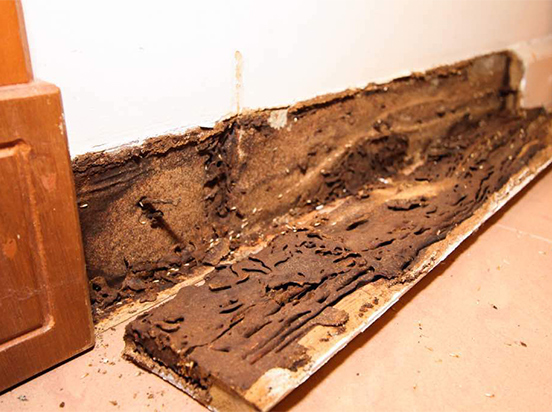 Our Frequently Ask Questions (FAQ's)
Q. Can Pest Aside give me a quotation?
A. Before Pest Aside can give a quotation, an initial consultation and site inspection much be conducted by a Pest Control Technician whom will thoroughly assess your pest control requirements.
Q. Does Pest Aside charge for the initial consultation?
A. No, Pest Aside offers a free and no obligation initial consultation and site inspection.
Q. Where does Pest Aside offer pest control services?
A. Pest Aside offers pest control services in Kota Kinabalu, and any location throughout Sabah & Labuan.
Q. Is Pest Aside Licensed?
A. Yes. Pest Aside is a fully licensed Pest Control operator, complying to the the Pesticide Act 1974. Pest Aside is licensing by the Department of Agriculture (Jabatan Pertanian) to perform pest control services and to store and sell pesticides.
Q. Are Your Pest Control Technicians Qualified?
A. Yes. Each of our Pest Control Technician carries a Pesticide Applicators License (PAL), issued by the Department of Agriculture, permitting them to handle, transport and apply controlled chemicals.
Q. Are your Pest Control methods and chemicals safe for my family and the environment?
A. Pest Aside offer a range or environmentally friendly and child safe pest control options. Please discuss any concerns or requirements with our Pest Control Manager during your site inspection.
Contact Us
Contact Pest Aside now to arrange a free site inspection!
Lot 6CF04(C), 6th Floor, Block C,
Kompleks Karamunsing,
88300 Kota Kinabalu,
Sabah, Malaysia
Copyright 2018 Pest Aside Pest Control Services Sdn Bhd | All Rights Reserved